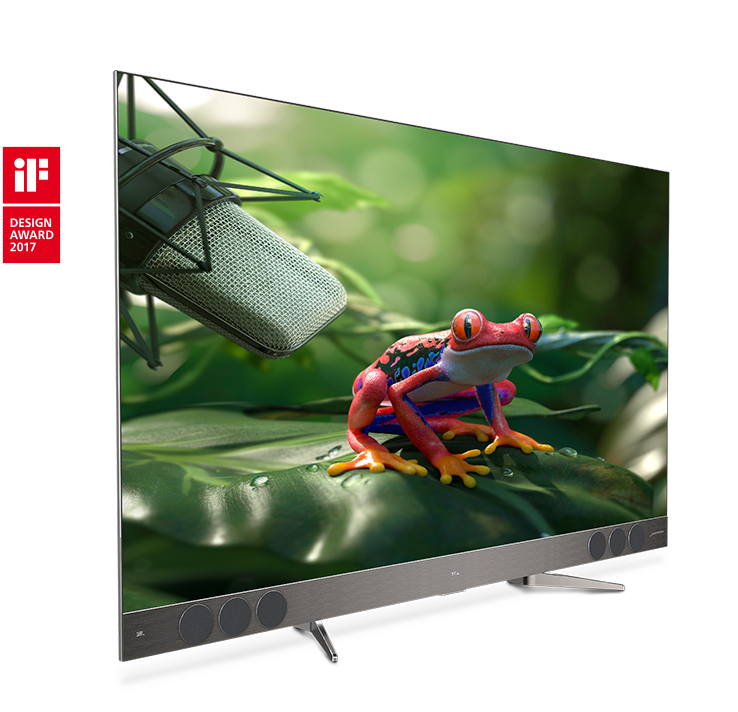 U55X9006
Xess X2
4K UHD QLED Android TV
Jedini Android QLED TV u svijetu. S nenadmašnim JBL zvukom.

Gotovo bez okvira, njegov ogoljeni dizajn otkriva sliku visoke kvalitete. Zahvaljujući Quantum Dot tehnologiji TCL-ov QLED omogućuje da vaš TV prikaže bogatije boje, više detalja s kontrastom koji se optimizira preko Ultra Micro Dimminga. Rezultat: kvaliteta slike kao u kinu sa zapanjujućim bojama i prikladnim varijacijama od potpunog osvjetljenja do potpune tame zahvaljujući reakcijama 10- bitnog zaslona.
---
HDR Premium

Ultra HD

Wide Color Gamut

Android TV

JBL Harman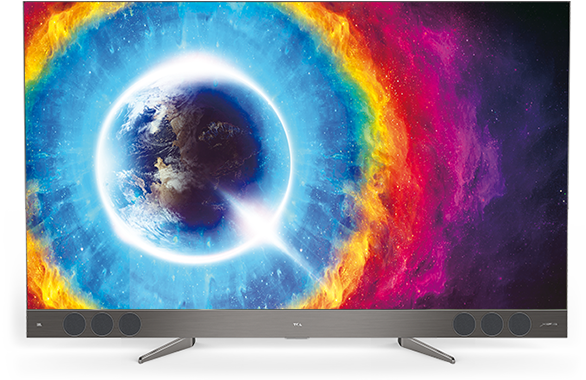 TCL QLED
Beyond your imagination with TCL QLED
Thanks to Quantum Dots technology, TCL QLED enables our TVs to display colors with unrivaled richness and to produce images bursting with detail. With its sound designed by one of the main specialists in the field, its elegant design and the full richness of Android TV, TCL QLED creates a truly immersive visual experience.
Picture quality
Beyond colour with Quantum Dot technology
Quantum Dots (QD) are inorganic nano crystals. They have unique optoelectronic properties. When they are hit by light source them emit several sorts of pure light depending on their size. QD are able to reproduce all the colours that can be seen by the human eye. They enable exact colour reproduction and a level of detail and depth that are unrivaled by any LED or OLED TV.

QD backlighting is a layer of QD film added to LED backlighting. When it is hit by blue LEDs, the QD shines perfectly defined pure red, pure green and pure blue, which then melt into a pure white light and cross the liquid crystals and the colour filters to finally form the picture on the screen..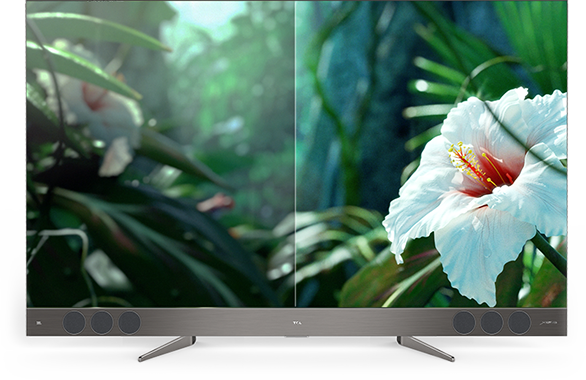 Picture Quality
Beyond colour with HDR Pro technology
The HDR Pro provides pictures with stunning details and reproduces light and dark shades precisely to let you take full advantage of all HDR content.
---
Kvaliteta slike
Wide Color Gamut
Ultra HD
HDR PRO
HDR HLG
10 bit panel
Micro Dimming
PPI 1600
Pure Image Ultra HD
Zvuk
JBL 30W / JBL 20W / DTS premium sound
DTS Premium Sound
Dolby Digital Plus
2x15W / 2x10W / 2x8W
Visible sound
Smart
Android TV
Google Play
TCL TV+
Glasovno pretraživanje uz poseban daljinski
Quad Core
16GB interne memorije
Povezivost
Wi Fi AC
Bluetooth
DVBT2 / C / S2*